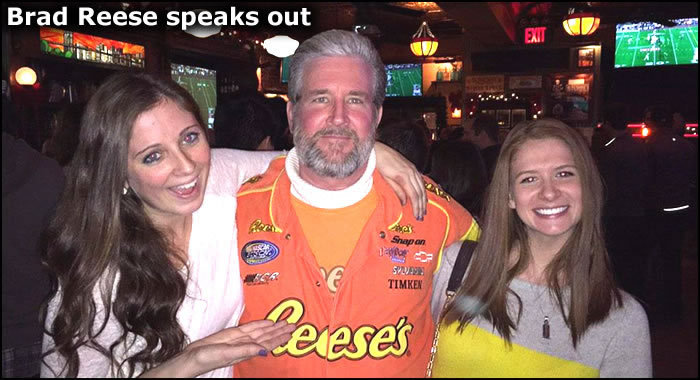 Aruba, Cisco and HP top 2013 Gartner Wired and Wireless LAN Magic Quadrant
The Aruba Networks' Instant access point family allows enterprises to make a choice between legacy controller-based architectures and newer controllerless ones and scales to over 8,000 access points.
Hummelstown, PA: Fri, 9/13/13 - 4:44pm View comments

2013 Gartner Magic Quadrant for Wired and Wireless LAN Access Infrastructure report
According to the report:
"Aruba Networks continues to focus on the access layer and includes wired switching."
2013 Gartner Wired and Wireless Access LAN Magic Quadrant

Source: Gartner

"Clients tell Gartner through client inquiries that ClearPass is providing significant leadership with its wired and wireless, multivendor client onboarding, security and guest access suite of applications to address corporate-owned as well as BYOD client devices.

"Combined with its Instant wireless LAN, and the breadth of its additional wireless components and wired switches, the vendor is a one-stop shop that has the ability to compete in any enterprise access layer opportunity. The vendor also continues to invest in technology to improve the access layer experience, including ClientMatch, AppRF and its upcoming Aruba Central*.

*Note: Aruba briefed Gartner under NDA about this and it has not yet been publicly announced.

Aruba Central — and the whole of Aruba's Cloud Wi-Fi solution will be announced October 1, 2013.

"Aruba Network's target verticals include education (higher education and K-12), healthcare, financial services, federal government, service providers, retail and hospitality. The rightsizing message implemented with its Move architecture makes Aruba an appropriate choice for any enterprise opportunity, especially where security, multivendor management or teleworking are high-priority criteria.

Strengths
"Aruba Networks maintains one of the largest portfolios of access layer components, in terms of access points and switches, appealing to nearly all network design types and price points.

"Enterprises looking to extend unified communications and collaboration to mobile devices should consider the vendor because it provides the only wireless LAN qualified for Microsoft Lync.

Aruba Network's ClearPass policy enforcement and AirWave network management provide a suite of single policy applications for wired and wireless multivendor enterprises. ClearPass continues to be a strong differentiator for the access layer as competitive products continue to challenge its leadership position.

The vendor's Instant access point family allows enterprises to make a choice between legacy controller-based architectures and newer controllerless ones, which have been well received in the small or midsize business (SMB) market, but also able to scale to over 8,000 access points.

More than 40 global service providers now use Aruba Networks as part of their managed service offering, giving enterprises the ability to outsource the edge of the network either with on-premises network service applications or in the cloud.
Cisco continues to be the largest vendor and market share leader in the enterprise wired and wireless infrastructure market. The acquisition of Meraki, the release of the Catalyst 3850 and the modularity of the AP3600 series continue to put a wind into the sails of Cisco's One Policy, One Management and One Network messaging. A strong channel combined with a global presence means that Cisco continues to be on the shortlist for all access layer opportunities.

"Cisco's Prime Infrastructure and Identity Services Engine (ISE) applications provide management, security and policy network service application functionality for both wired and wireless. Additionally, the vendor has enabled location-based services as part of its Connected Mobile Experiences (CMX), which enables new applications based on network analytics to create business relevance in targeted vertical markets. Cisco focuses on the public sector, healthcare, education, and retail markets, including hospitality. Cisco should be considered for any large enterprise or midmarket opportunity.

Strengths
"HP Networking has established itself as a global access layer vendor with its unified wired and wireless FlexCampus solution. HP's integrated security, policy enforcement and network management application provides a comprehensive solution across wired and wireless components. Its Intelligent Management Center (IMC) also has the ability to provide a single pane of glass for wired and wireless solutions.


"HP Networking has a large global sales force that focuses on the education, hospitality and government markets, but should be considered for all opportunities in which the entire access layer (wired and wireless connectivity) is being replaced. Every organization should at least consider and competitively include HP in all network evaluations of any size; we mainly see HP considered for SMB opportunities.

Strengths
HP provides multivendor wired and wireless management of over 6,000 devices from over 220 third-party vendors, which provides end-to-end access layer management from a single managed application.

HP's sales channel, as well as its service/support, provides global reach and access to opportunities that only a few vendors can match.

HP provides a breadth of services, including managed network services, application services, security services and cloud services.

The lifetime warranty offered on many of the HP access points and switches is an important element when calculating the overall TCO of any access layer solution.
Related documents:
Gartner 2013 Magic Quadrant for the Wired and Wireless LAN Access Infrastructure report
Related story:
Cisco's connected mobile experience (CMX) monetizing smartphones for Bellagio Hotel, Las Vegas

---

blog comments powered by