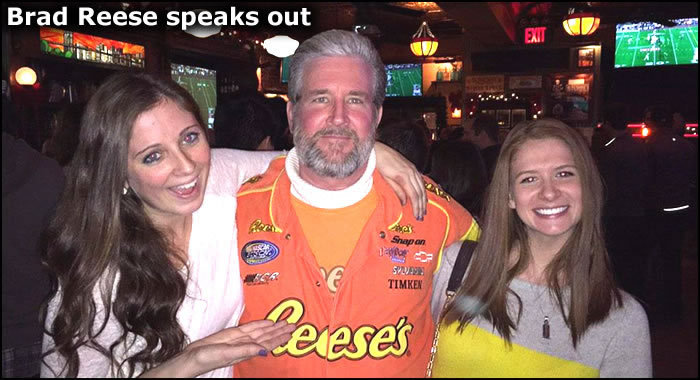 Home Depot senior IT security architect, Ricky Joe Mitchell (Cisco CCNA), indicted for computer network sabotage costing $1 million
Amazingly, even while under indictment for an alleged $1 million computer network sabotage, Mitchell still appears to be employed as Home Depot's senior IT security architect, I mean, go figure! Meanwhile, Mitchell's most recent LinkedIn recommendation came from none other then Cisco itself.
Hummelstown, PA: Tue, 8/20/13 - 11:59pm View comments

Cisco CCNA Ricky Joe Mitchell pleads guilty to more than $1 million computer network sabotage
"United States Attorney Booth Goodwin announced today that a former network engineer at Charleston-based EnerVest Operating pleaded guilty to intentionally causing damage to his employer's computer system. Ricky Joe Mitchell, 34, now of Mableton, GA, admitted that in June of 2012, shortly after he learned that he was going to be fired, he remotely accessed EnerVest's computer system and reset the network servers to factory settings. As a result of his intentional conduct, EnerVest was unable to fully communicate or conduct business operations for approximately 30 days. In addition, data that the company thought had been backed up could not be retrieved.

"Mitchell will be sentenced by the Honorable John T. Copenhaver, Jr. on April 24, 2014 to a maximum term of imprisonment of ten years and three years supervised release.

"Mitchell will also be ordered to pay restitution for the damage caused by his criminal conduct. The U.S. Secret Service conducted the investigation."

U.S. Department of Justice: Former network engineer pleads guilty to crashing employer's computer system


-------------------------------------------------


Update 12/27/2013:

Ricky Joe Mitchell's LinkedIn profile has disappeared. However, here's a "screenshot" of the actual profile before it was deleted.


-------------------------------------------------


Earlier today Cisco released its:

What is the value of a Cisco certified employee?

Well, Cisco can rest easy knowing its now been proven just exactly how valuable Cisco certified employees are, I mean, at least according to the following U.S. Department of Justice indictment that was filed last month:

Former network engineer indicted by a federal grand jury in connection with million-dollar computer system damage
The U.S. Secret Service investigated and the U.S. Department of Justice has indicted Home Depot's senior IT security architect, Ricky Joe Mitchell (Cisco CCNA), for the alleged $1 million sabotage of the computer network of Mitchell's former employer, EnerVest.
"From August 1, 2009 to June 26, 2012 , defendant Ricky Joe Mitchell was employed with the Company as a network engineer.
"On or about June 26, 2012... defendant Ricky Joe Mitchell did knowingly cause the transmission of a program, information, code, and command, and as a result of such conduct, cause damage without authorization to a protected computer. That is, on June 26, 2012, defendant Ricky Joe Mitchell accessed without authorization the protected computer and deleted backup information, transmitted a command to disable the data replication process designed to transmit backup data... deleted all of the Company's phone system accounts and extensions, deleted all accounting data, and deleted all information validation... among other acts. The foregoing acts resulted in the inability of the Company's employees to fully communicate and conduct business on behalf of the Company from approximately June 26, 2012 through July 27, 2012. The acts of the defendant Ricky Joe Mitchell caused damage to the protected computer in that such actions impaired the integrity and availability of data, a program, a system, and information, which damage resulted in loss to the Company substantially in excess of $1,000,000."
According to the DOJ's press release, Mitchell faces up to 15-years in prison and a $500,000 fine if convicted.
Personally, I found the following very interesting with regard to Mitchell's LinkedIn profile and the details he included about his employment with EnerVest:
Rollout of Cisco VOIP phone system with Unity on new Cisco hardware 3560/ASA 5520/5508 Wireless Controller/2811 voice gateway/Cisco Presence/Attendant Console.

Lead administrator 800 node network with 29 field sites connected via VPN tunnels using SonicWall/ASA firewalls.

Responsible for Disaster Recovery and backups using AppAssure Replay 4 in two VCenter clusters to back up to QNap NAS devices for disk based backups. SAN site replication is used to provide complete DR failover.

Administered maintained and installed all servers and Active Directory functions including SQL Server 2005, VMWare ESX, Solarwinds Orion/APM/NCM/Netflow, Symantec Endpoint, BigFix Enterprise Suite, HP ProCurve switches, Cisco switches.
In yet another twist:

In high school, Ricky Joe Mitchell was accused of planting viruses

"He was suspended for three days from Capital for copying 108 computer viruses from floppy diskettes to disk space allocated and assigned to another student on the Capital High School computer system. The memo also states that Mitchell bragged about the incident and admitted it to school officials. During the summer of 1996, according to the memo, Mitchell published derogatory statements about teachers and made threats to students he believed reported the virus. The story of RICKDOGG, Mitchell wrote about his knowledge of computers.

"Anyway, I love to write and distribute Viruses. They intrigue me. I have taught myself how to program in assembly, c- - and pascal. I also love to fix computers as well. I am considered smart at school although I am very lazy. I do not like the shit they try to teach me so I get bored and try to liven things up a bit, the post found in court documents states Rickdog 96-? Forever and beyond ..., it's signed."
Finally, Mitchell's most recent LinkedIn recommendation came from none other then why of course, Cisco Systems:
Related document:
U.S. Department of Justice Indictment
Related stories:
U.S. Department of Justice: Former network engineer pleads guilty to crashing employer's computer system
In high school, Ricky Joe Mitchell was accused of planting viruses
U.S. Department of Justice press release

---

Subscribe to Bloggers speak out on BradReese.Com
blog comments powered by