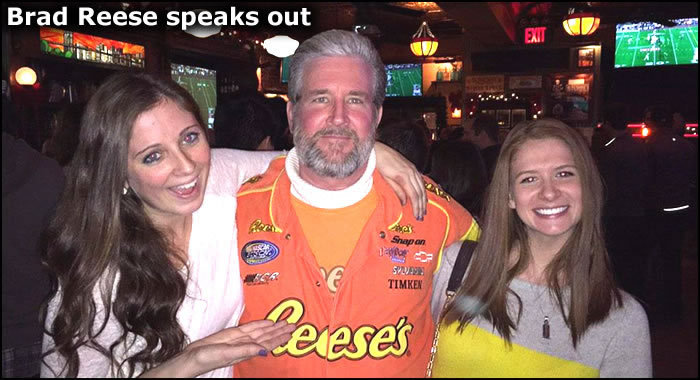 Is it illegal to buy or sell gray market Cisco hardware with embedded software?
Let's examine the accuracy of what appear to be Cisco's direct comments.
Hummelstown, PA: Fri, 5/16/14 - 11:59pm View comments

Update 8/1/14 - 10:45pm:
Cisco's John Earnhardt endorses purchasing gray market hardware with embedded software

---
Almost 5-years ago I learned that PR teams really hate me from the following Network World article:
Brad Reese, PR's Worst Nightmare
Unfortunately, during the ensuing 5-years it appears my reputation has NOT improved by one single iota!
How so?
Well, take the following 6 comments that were posted on the largest crowd sourced platform that exclusively focuses on sharing top investing ideas, Seeking Alpha:

1.
In the case of Brad Reese, here is a guy who actively lies to his customers about the legality of buying & using Cisco gear from the gray market. His understanding of IP and software licensing points to the fact that he knows he is promulgating practices that will come back to bite his customers.
I'm sure the only reason he blasts Cisco is to get ink for his less than honest business practices with his customers.
2.
Brad,
Awesome for you to confirm exactly what most of us already know. Software & IP rights are not transferable from one customer to another. I'm sure you don't like this as it makes it harder for you to lie to your customers, but you go Girl!
3.
BradReeseCOM only lies to their customers, telling them that its legal to re-use software that is installed on the gray market gear that your peddle. It's not legal and you know it. You rely on vendors not suing their customers to protect your business model.
Yours is not an ethical or legally defensible approach to doing business with clients. But you go Girl, I'm sure your continued anti-Cisco rant while you peddle your non-licensed gray market gear is exactly what you are after.
4.
Awesome prediction Brad. People are beginning to realize what a goofy gadfly you've become.
What is your next prediction? BradReese customers will understand that they are liable for violating software right to use licenses - but I'm sure you tell them its "OK".
5.
You have a right to your opinion about John based on the tea leaves you are reading. Nice job on the rumor you promulgated that Chambers would announce he is stepping down. If you keep predicting this, I'm sure he'll step down eventually.
Should be interesting to see how your customers feel when they buy the used gear you peddle and then find out about those goofy issues called IP and software licenses.
Good luck but know that your constant ranting in these forums seems to be more about promoting your illegal gray market business.
6.
Brad, you seem to be a Cisco hater - is this why you continue to sell non-certified Cisco gear on your website? Seems that you are all about Cisco bashing to promote your legally questionable gray market hardware resale business.
I'm not really sure you give a whit about Cisco's business, just silly predictions about Chamber's demise. Did he run over your dog?
In my opinion, the above comment posts were made directly by Cisco in order to discredit BradReeseCom (which is fine as long as the above comments were indeed "accurate facts").
So let's examine the accuracy of what appear to be Cisco's direct comments:
Related stories:
Cisco's John Earnhardt endorses purchasing gray market hardware with embedded software
Are Cisco gray market partners the culprits behind Cisco's -$1 billion revenue shortfall for Q2'FY14?
Giant loophole in Cisco's software transfer and re-licensing policy
SMARTnet not required to receive bug fixes according to Cisco TAC email message
---

| | |
| --- | --- |
| | |
comments powered by