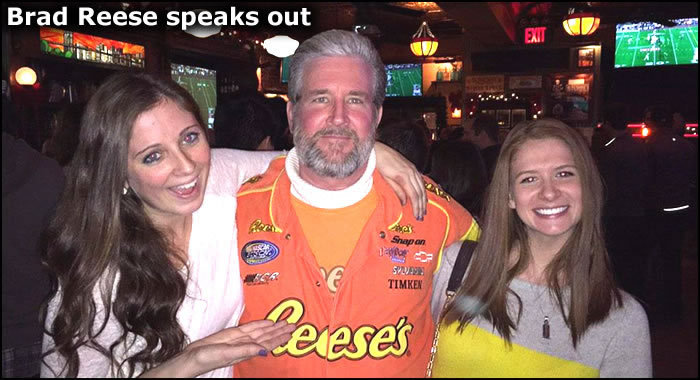 HP OpenNFV vs. Cisco ACI
Am I totally out to lunch thinking that Cisco's ACI addresses a customer market rapidly moving to the cloud while HP OpenNFV directly addresses the cloud to which Cisco's customers are moving?
Hummelstown, PA: Wed, 4/16/14 - 11:59pm View comments

Today, HP OpenNFV senior vice president, Bethany Mayer, made the following statement about competing with Cisco's ACI:
"We are so far ahead of them... We are two years ahead of them as far as our solutions go."
HP OpenNFV vs. Cisco ACI
HP OpenNFV
Cisco ACI
HP OpenNFV Reference Architecture (NFV RA) provides a complete architectural ecosystem covering physical servers, storage and networking, virtualization, controllers for software-defined networking (SDN), resource management and orchestration, analytics, telco applications, and a complete operations support system (OSS).
Application Centric Infrastructure (ACI) is a holistic architecture with centralized automation and policy-driven application profiles. ACI delivers software flexibility with the scalability of hardware performance.
The HP OpenNFV Program provides communications service providers (CSPs), network equipment providers (NEPs) and partners the elements required to create a dynamic network environment that enables faster "trial and delivery" of new cloud-enabled and converged network services and innovations, while lowering capital expenditures, operating expenditures and risk.
The future of networking with ACI is about providing a network that is deployed, monitored, and managed in a fashion that supports DevOps and rapid application change. ACI does so through the reduction of complexity and a common policy framework that can automate provisioning and managing of resources.
HP OpenNFV is not just technology architecture; it also incorporates industry intellectual property (IP), services, and partner programs for independent software vendors (ISVs), and relationships with NEPs and other applications developers. Taken together, HP ensures that CSPs are not alone as they make the transition to NFV and also supports them every step of the way in a proven, open environment to bridge both the IT/data center and network requirements.
Industry shifts are redefining IT at all levels. On-premise IT consumption models are shifting to cloud-based services. IT as a service (IaaS) is supplanted by applications as a service. Separate development and operations are moving toward integrated development and operations (DevOps). Box-centric management models are migrating to application-centric management.
HP OpenNFV provides:

Freedom of application choice: Through its leadership in standards, reference architecture and expansive partner programs, HP offers CSPs the ability to choose and transform in a way that best suits their needs.

NFV-ready cloud-enabled platforms: HP provides market-leading Telco-grade cloud-enabled platforms that can run CSPs' multi-vendor NFV applications.

Reliable long term technology partner: HP is committed to leading the NFV transformation journey along with its clients.

Deep domain Telco expertise: With over 5,000 industry experts, HP provides dedicated software and services for the Telco Industry.

Key characteristics of Cisco ACI include:

Simplified automation by an application-driven policy model.

Centralized visibility with real-time, application health monitoring.

Open software flexibility for DevOps teams and ecosystem partner integration.

Scalable performance and multi-tenancy in hardware.

Several updated telco applications and offerings are being launched as part of the HP OpenNFV Program, including:

Cisco ACI products and services:
Question:
Am I totally out to lunch thinking that Cisco's ACI addresses a customer market rapidly moving to the cloud while HP OpenNFV directly addresses the cloud to which Cisco's customers are moving?
Related stories:
eWeek: HP's NFV Strategy an Open Book, Mayer Says
Barrons: Cisco's Jiandani Dismisses Arista, VMware, White Box Competition
Prediction: Soni Jiandani will be appointed Cisco CEO in May 2014
Confidential Insieme Networks slide presentation: Application Centric Infrastructure (ACI)
Network World test reveals Cisco's application centric infrastructure (ACI) as being barely-baked
Cisco CCIE emeritus star Greg Ferro SLAMS Cisco's SDN platform: Application Centric Infrastructure (ACI)
---

| | |
| --- | --- |
| | |
comments powered by