Hershey - Cadbury - David West - Robert Reese
Sat, 9/17/11 - 9:34am View comments
Update:
I have since learned that as my cousin Robert Reese was arranging the acquisition of Cadbury by The Hershey Company, former Hershey Chairman and CEO Rick Lenny was simultaneously the Senior Advisor to Centerview Partners.
Centerview Partners was the financial adviser representing the rival bidding competitor, Kraft Foods, which successfully acquired Cadbury after Lenny's protege, Dave West, the Hershey CEO at the time, killed Hershey's bid to acquire Cadbury (which was a done deal for Hershey if West hadn't killed it).
View the Centerview Partners Senior Advisor List featuring former Hershey CEO Rick Lenny
Dave West's payoff for killing Hershey's once in a lifetime opportunity to acquire Cadbury?
West was appointed CEO of the Centerview Capital portfolio investment, Big Heart Pet Foods formerly Del Monte Foods, with West receiving a scandalously lucrative payday as his reward from Centerview for killing Hershey's bid to acquire Cadbury!

-----------------------------------------

Last year Bloomberg reported on the personal clash between my cousin Robert Reese - President of the Hershey Trust Company and David West - CEO of The Hershey Company.
They clashed because Robert Reese wanted to buy Cadbury and David West did not.
According to the Bloomberg report:
"Leading the charge for a Cadbury takeover was Reese, 59, a former Hershey general counsel who peppers his speech with Latin phrases, people who know him say. A native of Hershey, Pennsylvania, the company's hometown, he is the scion of the family that created Reese's Peanut Butter Cups.
"West and his bankers at JPMorgan Chase & Co. argued that a takeover might jeopardize Hershey's financial stability and the investment-grade rating on its debt."
The result, Kraft purchased Cadbury for $19.6 billion according to this Reuters report.
Tellingly, just a little more than a year after scuttling Hershey's deal to buy Cadbury (at least in my opinion), David West joined Del Monte Foods as its new CEO after it was bought by private equity in a leveraged buy-out whose debt had been downgraded to Non-investment grade.
According to Fitch Ratings:
"Fitch anticipates that the buy-out, which is scheduled to close during the first calendar quarter of 2011, will be roughly 70% debt / 30% equity financed excluding fees and expenses. Fitch downgraded Del Monte's IDR to 'B+' from 'BB+', secured ratings to 'BB+' from 'BBB-' and subordinated debt rating to 'B' from 'BB' to reflect Fitch's expectation that the credit quality of this debt would not remain as high once Del Monte became a more leveraged entity. The downgrade of Del Monte's IDRs is due to the significant increase in financial leverage and annualized interest expense following the buy-out."
I mean, I just don't get it, David West argued the takeover of Cadbury would jeopardize Hershey's financial stability and the investment-grade rating on its debt, but then joined Del Monte as its new CEO, a highly leveraged company whose debt had been downgraded to Non-investment grade.
Related stories
Why Cisco's Board of Directors should be replaced
Cisco failure Ned Hooper is now mouseketeering with Centerview Capital
Cisco, London taxi cabs and Reese's Peanut Butter Cups
Hershey's Investor Update - 6/25/2012
The best Reese's Peanut Butter Cups video
Happy Halloween: Reese's Peanut Butter Cups, the untold story!

---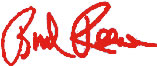 blog comments powered by Disqus