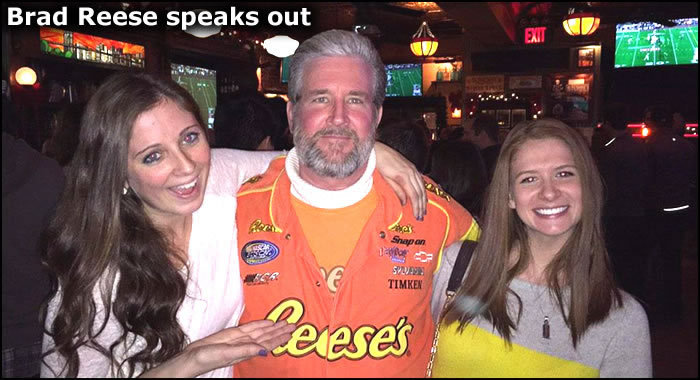 Cisco's own customers are now competing against Cisco
Here's the official Cisco response to the new Facebook switch announcement:
New York City: Thu, 6/19/14 - 11:59pm View comments

Update 7/1/2014
Here's the official Arista response to the new Facebook switch announcement:

Arista President and Chief Executive Officer, Jayshree Ullal:
The adoption of cloud networking architectures by both the hyper-scale cloud companies and increasingly enterprise networks proves the need for open standards and modern networking software to gain the benefits of agility, programmability and resiliency.
These architectures are all driven by the move to standardized topologies and container-scale deployment to achieve cloud economics.

The recent Facebook introduction of a reference design to align to the OCP (Open Compute Platform) server project with a network switch ("Wedge") based on a Linux OS is a good benchmark for the use of open standards, control and merchant silicon. While many may view this as a threat to legacy proprietary networking, to me it's a welcome validation of Arista's approach to building modern software that is open and programmable as opposed to a proprietary, bloated and complex legacy OS. It is also a symbol of Arista's co-development of APIs offering access for specific application control in Facebook's network. This is a fitting example of how "white box" technology could be applied to a specific SDN use case. It is not trying to address broad data center use with multiple applications and mobile workloads...
A White Box OS model can work for a single, specific application in which one can narrow the use case to the specific topology of this single application, and can then develop for the narrow set of features required by this application. It has been reported that Google originally implemented this concept in 2004 (using several hundred internal engineers) to build a product. Facebook's proposed design is another approach to open application control. These are both validations for open use cases in cloud networks.
White Box approaches and Arista Cloud Networks are indeed different segments that can co-exist for different applications as shown...
The cloud networking switch market is at an exciting junction and is segmenting into different use cases. Cloud networking designs can be specific to a single application or can be more flexible and multifunction. Some cloud providers may take a "lego" approach to their infrastructure by building internal teams capable of making the necessary investment in development engineering and support for products with narrow applications, while others will demand a more flexible and universal system solution for multiple big data, storage, compute and virtualized workloads. As always, I welcome your views on Software Driven Cloud Networking at feedback@arista.com
Update 6/20/2014 - 3:23pm
Here's the official Juniper response to the new Facebook switch announcement:

Juniper Senior Vice President Strategy and Marketing, Michael Marcellin:
The networking industry is going through a fundamental technology change driven by the need to simplify network operations.
Juniper has been building for this shift for over 5 years and we're excited about the opportunity it brings us to challenge the data center switching old guard.
Juniper Networks' strategy has always been built on challenging that status quo and we have embraced the rise of software in networking.
That is why Juniper is focused on innovation that matters most to our customers: hyper-scale, resilient, secure, highly intelligent, open and virtualized networks, which is reflected in strong customer adoption of Juniper's MetaFabric architecture over the last two quarters.
We're confident that our history of innovation and business strategy will enable our customers to take full advantage of the benefits brought on by a software-defined network.
Back in December 2008, Fast Company reported:
"Taken to its ambitious conclusion, Chambers wants customers to remake their companies in Cisco's image, a prospect possible only because of their dependence on Cisco technology.
"Without changing the structure of your organization, Chambers told the analysts in September, I would argue that [innovation] will not work."
Well, far from remaking itself into Cisco's own image, a Cisco customer, Facebook, announced this week that it's now competing against Cisco:
"Today we're pleased to unveil the next step: a new top-of-rack network switch, code-named 'Wedge,' and a new Linux-based operating system for that switch, code-named 'FBOSS.' These projects break down the hardware and software components of the network stack even further, to provide a new level of visibility, automation, and control in the operation of the network. By combining the hardware and software modules together in new ways, 'Wedge' and 'FBOSS' depart from current networking design paradigms to leverage our experience in operating hundreds of thousands of servers in our data centers. In other words, our goal with these projects was to make our network look, feel, and operate more like the OCP servers we've already deployed, both in terms of hardware and software.
"We welcome other network operators; hardware and software vendors; open source advocates; and industry and research teams to join us in accelerating innovation in the networking hardware space."
Fully configured Open Racks show off Facebook's architecture—network on top, with layers of compute, power, and storage:


Source: ars technica

Here's the official Cisco response to the new Facebook switch announcement:

Cisco Director of Corporate Communications, John Earnhardt:
It is our belief that the open source switch market, sometimes called the "white box" market, is largely only attractive to a small, highly-resourced subset of the overall I.T. market. That's because the approach is loaded with hidden hard and operational costs.
For example, networking capital equipment outlays typically constitute only 30% of the cost of running networks. Labor costs constitute 50%, and will increase with the white box approach as IT departments are required to install, integrate and update separate network operating systems and network virtualization software.
The largest hidden cost comes from network virtualization software licenses. VMware NSX, for example, charges a per-virtual-machine licensing fee ranging from $10-$50 per month. The combined cost of increased labor, network operating systems licenses, and per port "VM tax" leads white box networking costs to be 75% higher than for Cisco networks.
While the open source switch approach is definitely not for everyone, I want to be very clear that we know this segment of the market (largest Internet players) very well, and we intend to retain and grow these customers by addressing their needs for more programmable infrastructure with our Application Centric Infrastructure strategy. For example, 7 of the 10 largest Internet companies in the world are Cisco customers. In the US, 9 of the top 10 largest Massively Scalable Data Centers (MSDCs) are Cisco customers.
Enterprise and Commercial markets requirements are more diverse than massively scalable data centers (MSDC) and support heterogeneous applications (physical and virtual), across unique operational tool sets and a lot of the operational models differ within their Cloud environments.
White box solutions are up to 20-35% more expensive (OpEx and CapEx) vs. merchant switches with integrated software. And when adding SDN software/controllers can be up to 3X more expensive than Cisco ACI, and fall short of key requirements (physical and virtual support, scale, multi-hypervisor, application level policy); 63% of servers will remain bare metal in 2017; 45% of enterprises are multi-hypervisor.
Related stories:
Arista Networks: The Impact of White Box on Cloud Networking
Barrons: Juniper Likes White Box Movement Facebook Espouses
Barrons: Cisco Throws Cold Water on Facebook Switch Threat
Barrons: Facebook's Switch Puts Arista, Cisco in Cross-Hairs, Say JP Morgan, Northland
Ethereal Mind: What Facebook Wedge, Cumulus Linux Shows About Network Operating Systems
Facebook: Introducing "Wedge" and "FBOSS," the next steps toward a disaggregated network
Gigaom: Facebook has built its own switch. And it looks a lot like a server
Famous Cisco CCIE Emeritus predicts switch hardware price plunge of -70%
ars technica: How Facebook threatens HP, Cisco, and more with its "vanity free" servers
Gigaom: Heck yeah! Facebook's Open Compute Project is making an open source switch
Fast Company: How Cisco's CEO John Chambers Is Turning the Tech Giant Socialist
---

| | |
| --- | --- |
| | |
comments powered by