Skylon Tower world's tallest Reese's Peanut Butter Cup
Few people realize that Niagara's most famous landmark, The Skylon Tower, was actualy financed by Reese's Peanut Butter Cups.
Tallahassee, Florida: Fri, 10/23/15 - 8:18pm View comments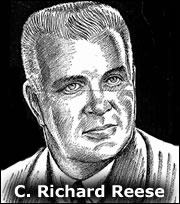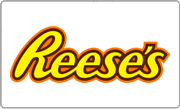 50-years ago my father, C. Richard Reese, was interviewed for the following article by the upstate New York newspaper, Niagara Falls Gazette:

Skylon Developer Derived Idea for Project at College

I've reprinted the article below in its entirety:

Sunday, December 5, 1965
C. RICHARD REESE, a Pennsylvania transplant by way of Boston and various points eastward in Europe, has become a claimant to the title of most enthusiastic booster of the Niagara Frontier.
Now a resident of this city, living in the Parkway Apartments, he commutes daily via the Rainbow Bridge to his major interests in Niagara Falls, Ont., that stand as monuments to his enterprise. One also is a monument to a treasured memory.
Mr. Reese was the last of 16 children (last by a few minutes since he was one of a set of twin boys that brought the family score to eight for the girls and eight for the boys). He was born Feb. 11, 1928, in Hershey, Pa.
Harry B. Reese, the father from whom Mr. Reese developed a deep respect over the years, died in 1957. He had only one brief but expressive comment when told of the birth of twins — "I'll be damned." But tradegy struck months later when William, the first of the twins, died.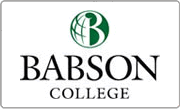 GRADUATING FROM JUNIOR and senior high schools in Hershey, Mr. Reese went on to Babson Institute in the Wellesley Hills section of metropolitan Boston where he majored in business administration, gaining his diploma in 1954.

At Babson, his roommate was Michael Sainovich of Niagara Falls, Ont. In their free time, Mike beguiled Dick with accounts of the beauties and potential of his home area. They dreamed and planned — and one of their dreams was development of motels which one day might extend across the continent.
Mike, whom Mr. Reese describes as a dedicated youth and a true friend, had been afflicted through-out life with pulmonary trouble. In July 1957, he died after undergoing a second lung operation. Michael's Inn, newest of the Niagara Falls, Ont., luxury motels, built by Mr. Reese at River Road and Hiram Street, was named for him.
During the days at Babson, the idea for a tower and trade center on heights above the falls originated in discussions between the two friends. On a summer visit, they looked over possible sites, among them the present location of the Seagram Tower.
BACK AT BABSON, two classmates from Niagara Falls, N.Y., William Hosler and James Kiley, became interested in what was then envisioned as the "International Global Center." They with Charles Schmoyer, also of this city, eventually joined Reese and Sainovich in an informal partnership devoted to the future development.
It was a long and painful process, but by 1963 things were beginning to take shape. As the scope of the project grew, Mr. Hosler, Mr. Kiley and Mr. Schmoyer began to have doubts as to their ability to continue as participants. In August 1962, Mr. Hosler talked to William Pigott, Hamilton, Ont. industrialist, about the latter's sharing in the enterprise.
When Mr. Pigott, of Pigott Construction Co., eventually agreed to "carry the ball," the local trio decided regretfully that they must withdraw. But the immensity of the project soon brought doubts to the minds of Mr. Reese and Mr. Pigott, also.
On Mr. Pigott's entry into the picture, the development assumed its present and permanent name of Niagara International Center. In the interest of further backing, Mr. Pigott agreed to talk to William Young of Hamilton Cotton and Reese said he would go to Theodore Buell of Niagara Wire Weaving, Niagara Falls, Ont.
PRELIMINARY agreement on a new partnership was reached, but approval of E. J. Buell Sr., Mr. Buell's father and board chairman of Niagara Wire Weaving, still was required. Mr. Reese and the elder Mr. Buell got together at the Canadian Club in the Waldorf-Astoria Hotel, New York City, in June 1963 and the deal was settled.
Formal incorporation was effected on July 4, 1963, and progress of plans thereafter was rapid. Groundbreaking on the site occurred May 21, 1964, the day after a gala party at the Sheraton-Brock Hotel which revealed complete plans, and the Skylon Tower was opened late in the 1965 tourist season.
Service with the U.S. Army in Germany, a succession of championship performances in sports and the start of a business career are woven into the Dick Reese story. He entered the military service in 1945 as a private, was stationed at Berchtesgaden, Hitler's mountain hideout. He left the Army with rating of technical sergeant in November 1948.
The highlights of a brilliant athletic career for Mr. Reese in Europe included his capturing of a European Olympics championship in the 10-meter platform diving at Prague, Czechoslovakia, in 1947, a runnerup feat in the 100-yard breaststroke competition in the same meet and a position on the U.S. Army hockey team that placed second to Czechoslovakia in the 1947 World Games at St. Moritz, Switzerland.
RELEASE from the Army was followed by five years in sales work for H.B. Reese Candy Co., the firm founded by his father in 1923. In 1957, Mr. Reese became plant manager. The decision to merge with Hershey Chocolate Corp., reached over a period of time after the death of his father, put Mr. Reese in a position where he "had to get out and look for a job." The Skylon Center development then became a fulltime interest.
Looking ahead, Mr. Reese sees Niagara International Center as a prime factor in furthering the area's year-around appeal.

Skylon Developer Derived Idea for Project at College